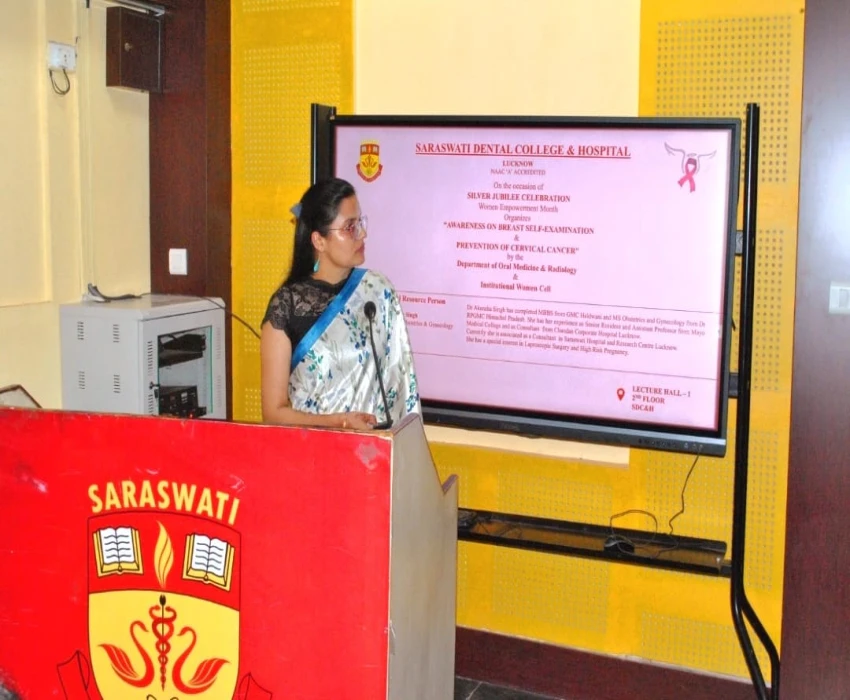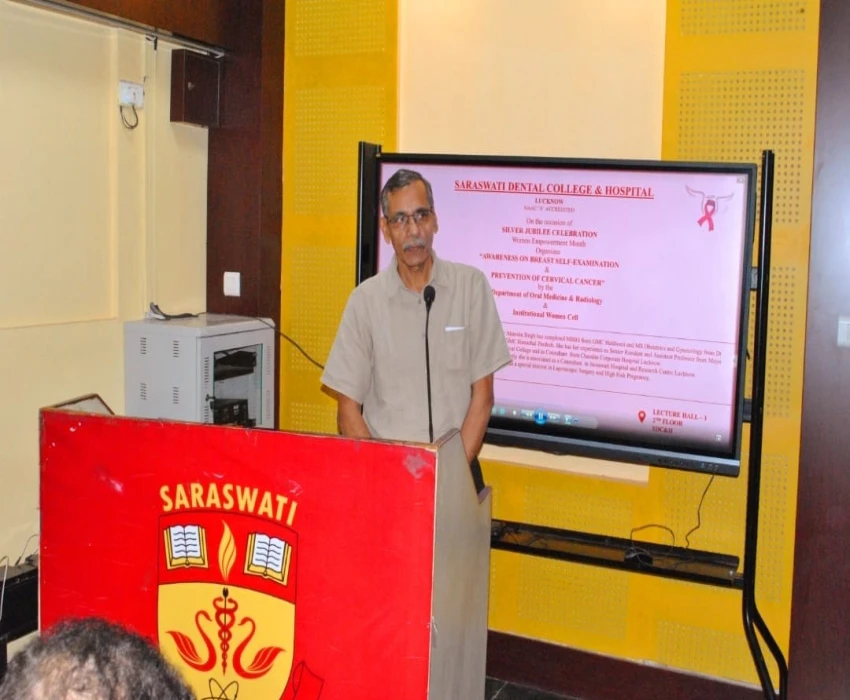 Women empowerment refers to the promotion of women's rights, gender equality, and the overall empowerment of women in society. It involves creating an environment where women have equal access to opportunities, resources, and decision-making power.
Empowering women with knowledge about their bodies, health, and the importance of regular screenings can help them take charge of their own health. Providing access to healthcare services, including screening programs and vaccinations, is also essential in empowering women to take proactive steps towards prevention.
On the occasion of *Silver Jubilee Celebration and Women Empowerment Month , Department of Oral Medicine and Radiology and Institutional Women Cell Saraswati Dental College & Hospital organised a talk on Awareness on Breast Self-Examination and Prevention of Cervical Cancer, on 22nd of August 2023 (Tuesday) by External Resource person Dr. Akansha Singh, M.B.B.S., M.S., Obstetrics & Gynaecology.