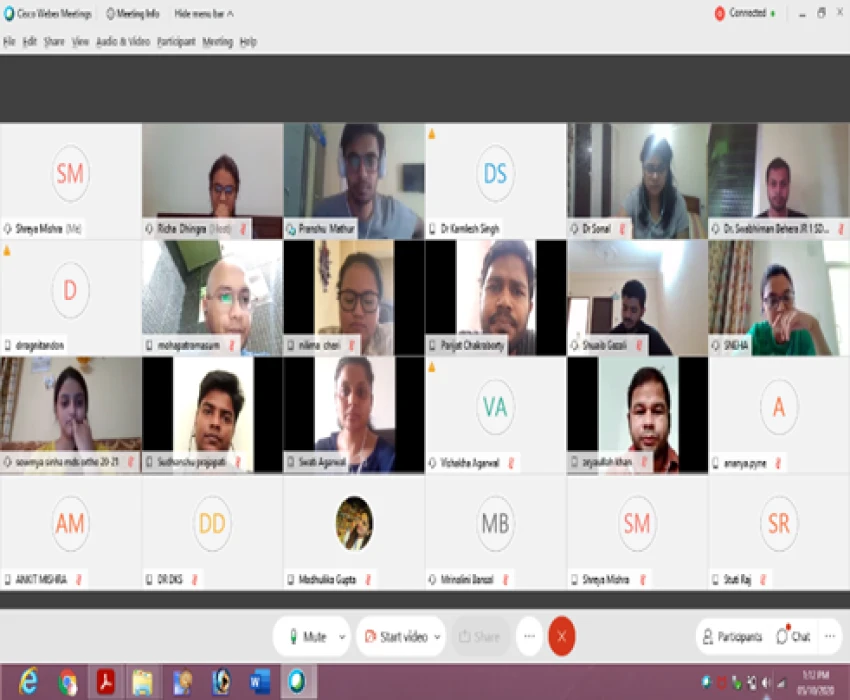 INDIAN ORTHODONTICS DAY CELEBRATION
Department of Orthodontics and Dentofacial Orthopaedics celebrated the Indian Orthodontics Day on 5th of November, 2020. A virtual meeting was organised for the celebration of the 55th Foundation Day of the Indian Orthodontic Society. All the faculty member of the department and the post graduate students joined in the meeting for the celebration.
An IOS Foundation Day 2020 Celebration competition was organised by the Indian Orthodontic Society for the post graduate students who are the member of the society. The theme was "BRACES AWARENESS AMONG GENERAL PUBLIC". The competition included various activities like Slogan Writing, E-Greeting Card, Face Mask making, Social medial Marketing, etc. the post graduate students of the department actively participated in the activities. A video was also made compiling all the slogans and the mask and was shared on the social media.