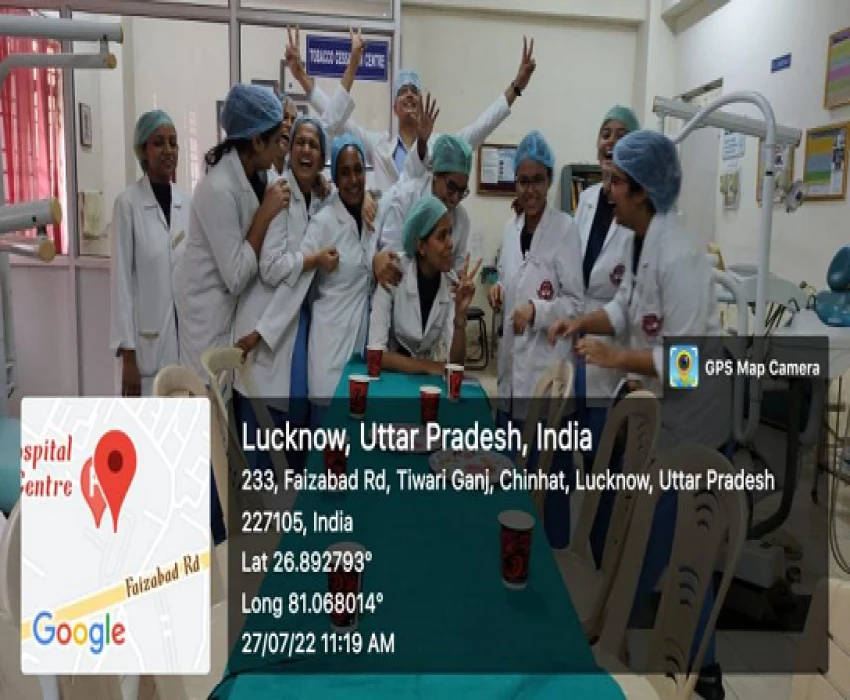 World Head & Neck Cancer Day is celebrated on 27th July every year. India has increasing number of cases of head neck cancers which poses a significant health and economic burden on the country. It has been seen in the current scenario that it is not only affecting the older generations but more and more young people are also becoming victims of this lethal disease thereby affecting the most productive years of their lives.
On the occasion of World Head & Neck Cancer Day 2022, the department of Oral Medicine & Radiology aims to join the drive against this inevitable disease by raising awareness and education and putting an end to this tobacco-related cancer epidemic. The department conducted an educative and awareness program involving BDS final year students (Batch 2018-2019) posted in the department and patients attending the OPD. The series of events were as follows:
v Catchphrase writing competition for BDS final year students (Batch 2018-2019)
v Round the table discussion on "Debunk the Cancer Myths" among the BDS final year students, emphasizing the importance of the day and their individual take as youth on tobacco and its ill effects.
v The experience and knowledge of tobacco and its hazardous effects among the patients in the form of testemonials/videos.
The non-teaching staffs, final year students, interns, postgraduate students and faculty members coordinated and worked together to make this event a success. It was attended by 34 participants.