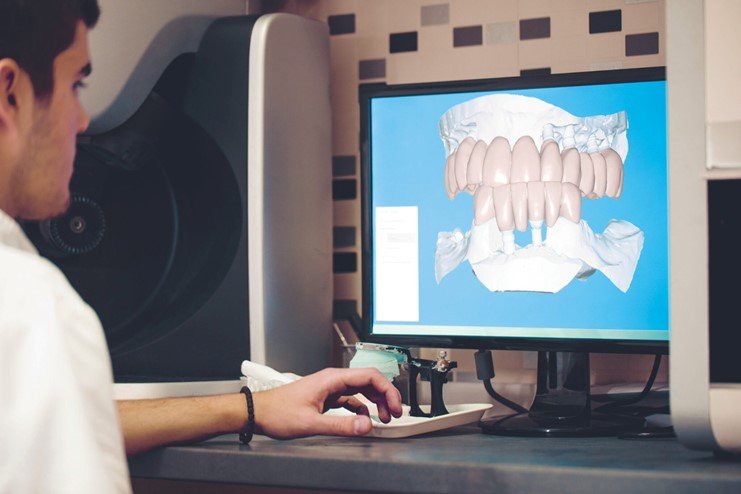 If you want to go fast, go alone. If you want to go far, go together." –African proverb

Entrepreneurship is a term often associated with business ventures, startups, and innovative ideas that disrupt traditional industries. While dentistry may not immediately come to mind when thinking about entrepreneurship, the field is undergoing a significant transformation. Dental professionals are embracing their entrepreneurial spirit to create new avenues for oral healthcare delivery, revolutionizing the way patients receive dental treatments, and enhancing the overall patient experience. In this article, we explore the rise of entrepreneurship in dentistry and the impact it has on the dental industry and patient care.
The Changing Landscape of Dentistry:
Traditionally, dentistry has been a profession focused on private practice, where dentists would set up their clinics and offer a range of oral healthcare services to patients. However, the landscape is evolving rapidly due to several factors, including advancements in technology, changing patient expectations, and the need for increased access to dental care. These factors have created opportunities for dental professionals to explore entrepreneurship and bring innovative solutions to the industry.
The Entrepreneurial Mindset in Dentistry:
Entrepreneurship in dentistry involves adopting an entrepreneurial mindset, which goes beyond the traditional role of a dentist. It requires dentists to think creatively, identify gaps in the market, and develop innovative solutions to address those gaps. This mindset encourages dental professionals to explore new ways of delivering oral healthcare, leveraging technology, and collaborating with other professionals to create unique and patient-centric services.
Technological Advancements:
One of the key driving forces behind entrepreneurship in dentistry is the rapid advancement of technology.
Digital dentistry, for instance, has transformed the way dental treatments are planned and executed. Technologies such as intraoral scanners, 3D printing, and computer-aided design and manufacturing (CAD/CAM) systems have streamlined processes, improved accuracy and shortened treatment timelines. Entrepreneurial dentists are embracing these technologies and integrating them into their practices, enhancing efficiency, and providing a competitive edge.
Digital Dentistry:
Digital dentistry encompasses a wide range of technologies that have revolutionized treatment planning and execution. Intraoral scanners have replaced traditional impression-taking methods, enabling the creation of highly accurate digital models of patients' teeth and gums. These digital impressions can be used to design and fabricate restorations, such as crowns and bridges, using computer-aided design and manufacturing (CAD/CAM) systems. This digital workflow not only improves the precision and fit of dental restorations but also reduces turnaround times, allowing patients to receive faster and more efficient dental care.
Pain less dentistry
Many patients are afraid of the dentist because they think that having treatment will hurt, while others are scared of needles and injections. The good news is that more and more dentists use new and modern equipment to make dental treatment and anesthesia an acceptable, normal part of life.
1. The Wand#15
The Wand is a computerized tool that can deliver anesthesia in a slow and methodical manner. The slow and gentle delivery associated with The Wand often makes injections painless. The delivery holder is small and easy for the dentist to use. The Wand can be more comfortable than the syringe, it can greatly reduce anxiety and it also eliminates collateral numbness, so patients can go straight back to work without a numb face.
Oral cancer screening
1. VELscope#17
VELscope is a brand new oral cancer screening system that uses incandescent light so your dentist can see abnormalities that may not be apparent or visible to the naked eye.
This new form of technology is effectively used to detect early forms of cancer or disease during an oral cancer screening
ViziLite#18
ViziLite is a recently approved oral lesion identification and marking device. It is a painless screening tool for the detection of small changes in your mouth. ViziLite also identifies, evaluates and monitors oral abnormalities in patients who are at increased risk for oral cancer
TMD Syndrome - NTI Device#21
The NTI-tss Device is used for patients who suffer from TMD and migraine headaches. The device eliminates the need for more invasive surgery and can help with problems associated with Temporomandibular Joint (TMJ) discomforts. The device can be molded to fit the teeth and is effective at reducing the pains associated with TMD.
Robotics and Automation:
The integration of robotics and automation in dentistry is streamlining various dental procedures and improving their precision. Robotic systems can assist in implant surgeries, ensuring accurate placement of implants based on preoperative planning. Automation is also being utilized in areas such as tooth preparation, where computer-controlled devices can precisely shape teeth for restorations, minimizing human error and optimizing results. These advancements not only enhance the efficiency of dental procedures but also contribute to improved patient outcomes.
Augmented Reality and Virtual Reality:
Augmented reality (AR) and virtual reality (VR) technologies are finding applications in dental education, treatment planning, and patient engagement. Dental students can utilize AR and VR platforms to simulate dental procedures, allowing them to gain hands-on experience in a controlled and immersive environment. Patients can also benefit from these technologies as dentists can use AR and VR to showcase potential treatment outcomes, enhancing patient understanding and participation in their oral healthcare journey.
Teledentistry and Remote Monitoring:
Teledentistry is revolutionizing the way dental care is delivered, especially in underserved areas and remote locations. Through video consultations and remote monitoring, dentists can provide preliminary assessments, consultations, and follow-ups without the need for patients to visit the clinic physically. This technology expands access to dental care, particularly for those with limited mobility or residing in rural areas. Teledentistry also allows for quick referrals and collaborations between dental professionals, leading to more efficient and comprehensive patient care.
Startups and Dental Innovation:
Startups focusing on dental innovation are also flourishing, thanks to entrepreneurial dentists and professionals with a passion for creating positive change in oral healthcare. These startups are developing groundbreaking products and services that address specific needs within the industry. Examples include tele-dentistry platforms that enable remote consultations, mobile dental clinics that bring dental care to underserved communities, and AI-powered diagnostic tools that aid in early detection of oral diseases. By combining dental expertise with entrepreneurial vision, these startups are transforming the dental landscape and improving access to care for a broader population.
Dentist-Entrepreneurs and Collaborative Models:
Dentist-entrepreneurs are taking on leadership roles beyond their clinical practice. They are engaging in strategic partnerships, collaborating with other healthcare professionals, and actively participating in the management and development of dental organizations. This collaborative approach allows for the sharing of knowledge and resources, leading to the creation of comprehensive healthcare solutions that address the multidimensional aspects of oral health.
Entrepreneurial dentists are putting a strong emphasis on improving the patient experience. They are adopting patient-centric approaches by leveraging technology to enhance communication, providing a more comfortable and personalized environment, and implementing preventive care strategies. By incorporating elements of entrepreneurship into their practices, dentists can create a positive impact on patient satisfaction and long-term oral health outcomes.
Conclusion:
Entrepreneurship in dentistry is transforming the traditional landscape of oral healthcare. With a focus on innovation, technology, and collaboration, entrepreneurial dentists are revolutionizing the industry, creating new opportunities for oral healthcare delivery, and improving patient experiences. As the field continues to evolve, the entrepreneurial mindset in dentistry will play a pivotal role in shaping the future of oral healthcare, ensuring that patients receive the highest quality of care in a dynamic and rapidly changing world.