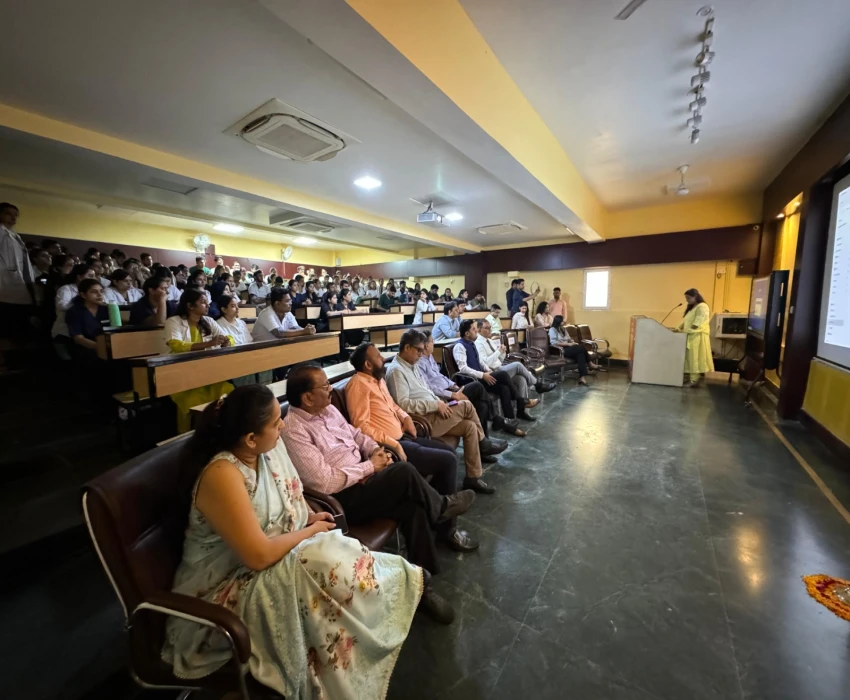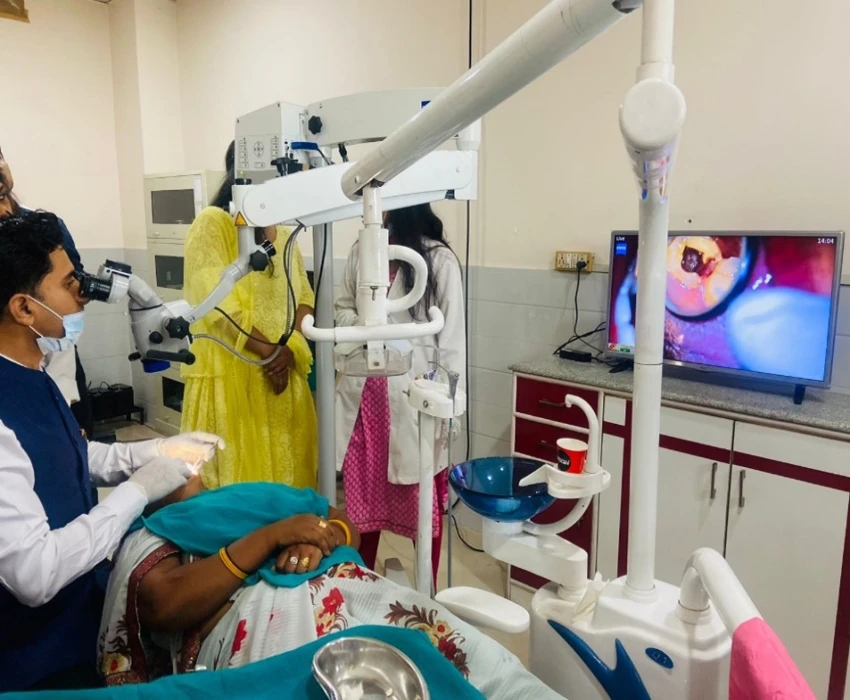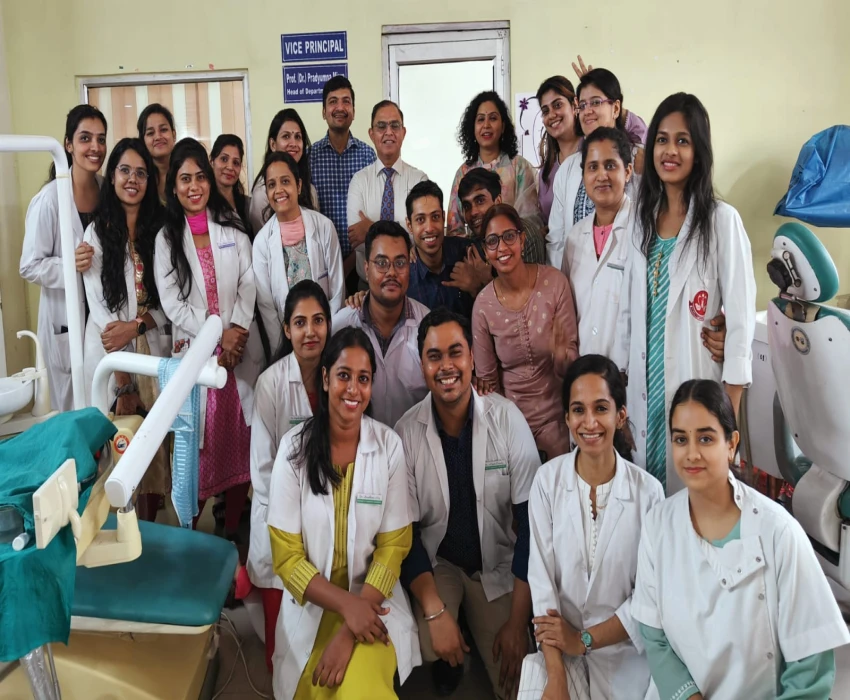 "An investment in knowledge pays the best interest" and seizing one such opportunity, the Department of Conservative Dentistry and Endodontics organized a Lecture and Live Demonstration on the use of microscope, titled "Looking closer into the World of Micro-Endodontics" with Prof. (Dr.) Supratim Tripathi as the guest speaker.
The world of MICRO-ENDODONTICS within dentistry utilizes advanced magnification techniques and specialized instruments to perform root canal treatment and other endodontic surgeries with enhanced visualisation, more precision and conservative treatment approaches.
The two hour and thirty minutes long interaction helped gain new insights into the topic and broadened the knowledge base, providing deeper understanding about the subject. An audience of interns, postgraduate students, and faculty members including the heads of various specialities actively participated in the captivating talk. All of the interns and post-graduates enjoyed the clinical tips that Dr. Supratim Tripathi shared during an excellent and thought-provoking deliberation. His depth of knowledge and passion for the subject was truly illuminating and inspirational.