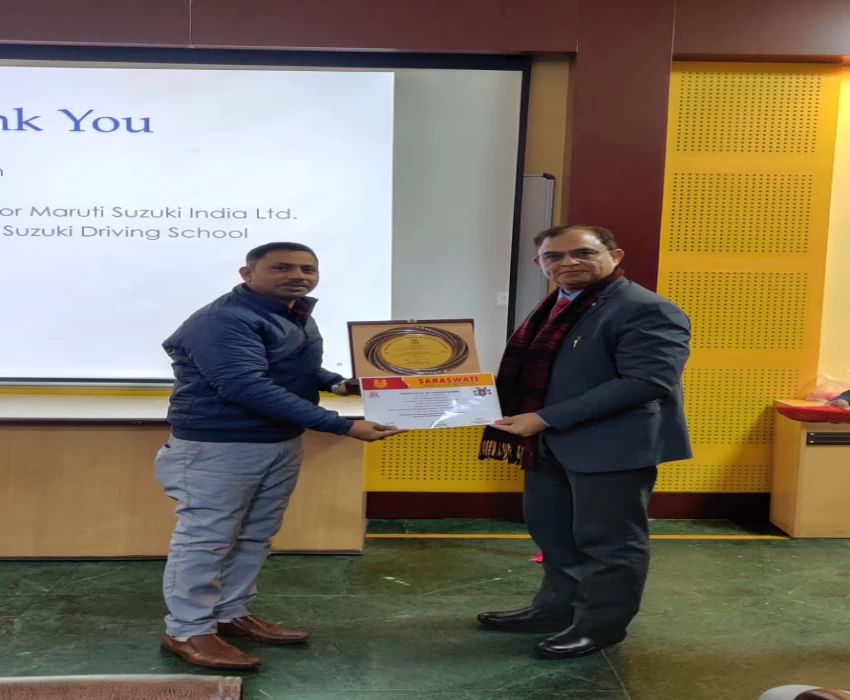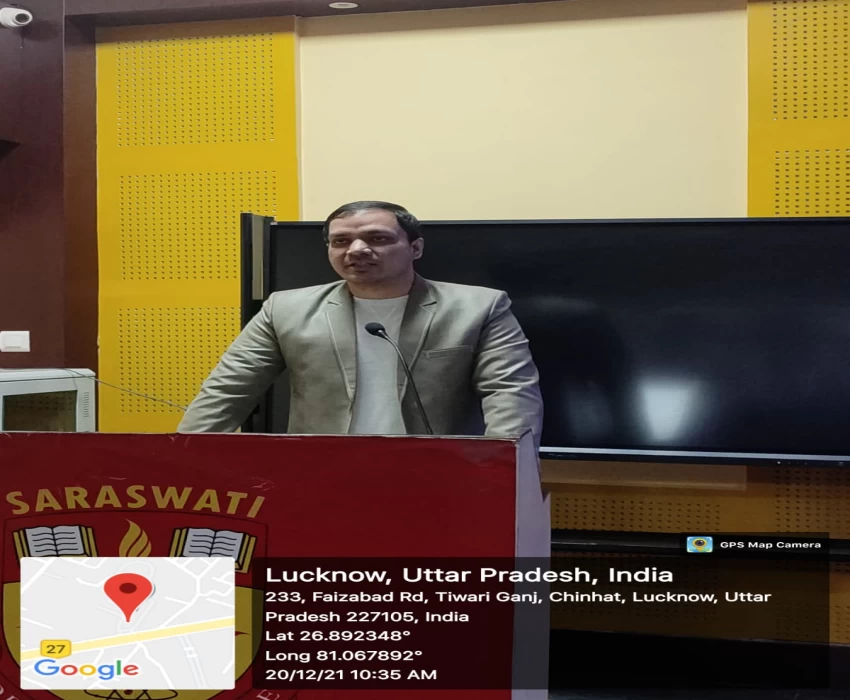 "Road Safety" (12th January 2023)
Institutional Disaster Management Committee (IDMC)
On 12th January, 2023, Saraswati Dental College & Hospital, Lucknow organised a lecture on "Road Safety" as part of the Road Safety Awareness Week, observed from 11th to the 17th of January every year.
This week intends to spread awareness around road safety which is a major concern for authorities as well as government. The theme for this week is "Parvah Karenge, Surakshit Rahenge". By providing proper road safety education, people can be protected from dangers caused by road accidents.
The guest lecturer for the event was Mr. Sandeep Kr. Pankaj, RTO enforcement, Lucknow who emphasised about the Good Samaritan Law among the other government initiatives to ensure better travelling on the road.
The talk was held at the lecture theatre of college by Mr. Pankaj Sharma (Safety Manager), Traffic Training Park, Hero MotoCorp Limited and Mr. Ehtesham of Maruti Suzuki Driving School Lucknow, organised by Dr. Kamlesh Singh and Dr. Ashish Chauhan of the Institutional Disaster Management Committee.
The undergraduate students and Interns, who attended the lecture, were taught through an interactive session about safety rules and the importance of traffic awareness in avoiding road accidents and the amendments in the Motor Vehicle Act. The attendees greatly benefitted from the lecture.
After the lecture, the Principal presented a Memento to the Guests for the day and thanked them for their effort.
Dr. Ashish Chauhan
Member Secretary
ICSWECA, SDC